What is Stress?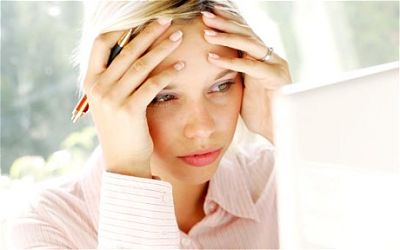 When things are going well for us and we feel in tune with our environment we feel able to cope with the demands of life. The scales are in balance.  However when something in our life changes and we feel that we are not able to cope with that demand that's when stress can happen.  The scales tip, we are no longer in balance as the demands of the situation far outweigh our perceived ability to cope with the stressor.
What is a stressor?
A stressor  is an event which we believe demands more of us than we feel we have the capacity to cope with.
Life events ranging from  bereavement, relationship issues, work related issues  to holidays and Christmas all can cause stress.  As well as  life events there are also 'on-going' sources of stress.  These include things like poor housing, financial struggles, the strains of family life and unsatisfying work to name but a few.
How do our bodies respond to stress?
When we are placed in a stressful situation our bodies have a physical response to that stress. This is called our "flight or fight response".  This response is there to get us out of danger; fast!  As a result our bodies produce energy so we can either take on the threat or run away as fast as possible!
Imagine a huge dog rushing at you barking and snarling, wanting to take a nice big bite out of your leg.  You have two choices – to take him on…. or to get away from him as quickly as you can. You need energy!  What happens in your body is fast and effective. Your heart rate increases, your breathing rate gets more rapid, your blood pressure goes up too.  You get a dry mouth because your digestive system temporarily shuts down so that more energy can go to your muscles rather than to digesting the food. Amazing!
Short Term Stress
To make this fight or flight response happen our bodies release  hormones into our blood stream including adrenaline and corticosteroids.  When we feel we have met the demand placed upon us and the stress is no longer there we stop producing these hormones and our stress response stops.
So we have run away from the huge dog, it's owner has safely put it on a lead and we are no longer under threat. No more adrenaline and corticosteroids are produced.  We possibly have some short term side effects such as feeling very tired but we will feel normal again fairly quickly.
Short term stress can be a positive state to be in sometimes. It  can enable us to tackle challenging situations  like exams or job interviews more effectively.
But what about Long term stress?
If  however we continue to feel that the demands placed upon us in life are far too much for us to cope with then the stress response carries on.
Long term stress can disrupt our mental and physical state in lots of ways. If your blood pressure increases to escape from the big dog  then your body is adapting to the situation.  If however your blood pressure increases every time you feel not in control of your life then you can of course become ill and at risk of heart disease for example.
Repeated stress can produce wear and tear on your body too. The presence of corticosteroids in your blood over a long period of time can suppress your immune system making you more prone to colds and other illnesses.  Long term stress can also speed up the ageing process and increase your vulnerability to depression and anxiety.
How to reduce your stress.
Stress can show itself  in lots of different ways, and people may experience these to varying degrees. Physical symptoms can include those that we have talked about in short term stress, such as  increased heart rate, sweaty palms, muscle tension, changes in breathing and a dry mouth. It can also cause headaches, nausea or dizziness, digestive problems and sudden weight loss or gain. Other symptoms can include feeling anxious, irritable or lonely. You may be having difficulty sleeping or attending to tasks as you should, so that you begin to put off challenging situations and begin to make excuses.
If you are feeling stressed there are lots of things you can do to help yourself. Identifying the cause of your stress is the first place to begin. Making time for yourself to relax and also taking  exercise and eating well are  all shown to be beneficial to help  deal with stress.
Talking about how you feel can also help. Here at Manchester Institute for Psychotherapy we have experienced  counsellors and therapists who can help you with dealing  with the stress and anxiety in your life. Our emphasis is on friendliness and providing a safe and warm environment. Why not  phone the Institute on: 0161-862-9456 to book your initial assessment or contact us via email.