Presenter   –  Stephanie Cooke  P.T.S.T.A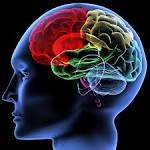 In this Seminar we will be exploring the latest brain research and how this affects the world of Psychotherapy.
Stephanie Cooke will be specifically looking at the establishing of new neurological pathways and what that means with regards to the practice of Psychotherapy.
Latest research shows us that the brain is "plastic" in essence and therefore the neurological pathways can be changed and moulded into new neuro frameworks.
Stephanie has a passion and interest in how this latest research helps us in understanding the evolution of the "personality" and how we initiate change.
Date     –     4th October 2013
Time    –     6.30  –  8.30
Venue  –     MIP Chorlton
Cost     –     £10.00  on the night